Thinking of studying in a top B-school or Law University and earn those multi-millionaire packages? Well, we all want to, but it isn't that easy to pay for books, tuition fee and living expenses. That is when student loans come to our rescue. A student loan is specifically designed for students to pay for their education expenses and carry substantially lower interest rates and suitable repayment schedules to help students pay them back when they are capable of. Student loans are different from scholarships and grants and are supposed to be paid off. However, paying off a student loan is not as easy as taking out one. Student loan repayment is a long term commitment and no one really knows what may follow in future.
Student debt might seem to be a quick solution to such heavy expenditures, but what generally misses the eye of the borrower is the financial burden that follows such loans once the student is out of college. As already mentioned, student debts demand repayment and as has been observed by past experience, it happens quite a lot of times that an individual is unable to repay one's debt. This might be possible due to various reasons. Unforeseen heavy expenditures, medical impairments or disabilities can make it difficult for a borrower to repay his/ her loans as per the predetermined schedule. Persistent failure in repayment of a student loan might result in what is known as default on loan. This comes with huge financial difficulties in the future and maligns the credit report of a borrower. But this situation can be avoided. If the borrower acts smart and prudent, he can prevent such a situation. Here are seven tips to avoid student loan default :
Understand your loan agreement: It is important for a borrower to be clear with the kind of loan that he/ she is carrying along with the terms & conditions and rights and responsibilities associated with the loan. The individual should know about the available options of loan repayment, forgiveness and discharge on his/ her loan to avoid missing any benefit available.
Manage your debt: It is not advisable to take out the maximum limit available on the student loan. Rather, one should try to keep student debt requirement minimum and restrict such borrowings to meet educational expenses only. One can avoid excessive borrowing by starting to save as early as possible, trying for Scholarships, Interning or working part- time, making investments, lowering the cost of living and borrowing from family and friends. Reducing the amount of student debt would help an individual to repay it with much greater ease and avoid default.
Keep track and record of your loans: It is advised by experts to keep proper track of one's student loans and also maintain the necessary documents related to the debt such as Financial aid award letters, promissory notes, Loan Servicer contact information, Loan counselling materials, Loan disclosures, Record and schedule of one's monthly payments and documentation in case loan has been fully paid.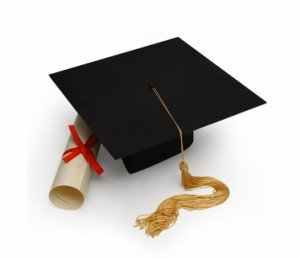 Choose a different plan of repayment : Selecting a new repayment plan can help an individual reduce his/ her monthly payments towards debt and facilitate making payment rather than defaulting one. The borrower can choose from various plans. Income- based Repayment that can cap the monthly debt payment to 15 percent of the income and also forgive the remaining amount on debt after 25 years of repayment. Income- sensitive repayment plan allows a borrower of Federal family Student Loan to make a debt payment ranging from 4 to 25 percent of one's income. Several other plans like Income- contingent repayment plan, graduated repayment, extended repayment might help an individual to revamp his payments towards debt rather than defaulting on the payment.
Apply for Deferment or Forbearance: Deferment is a time period during which payment made towards principal of the loan or interest payment can be delayed. Forbearance allows an individual to stop or reduce the monthly loan payments for a time period of up to 12 months. By applying for these two options, an individual can do away with loan repayment for some time and avoid default on his/ her loan. Forbearance is generally used when an individual is unable to make his/ her regular monthly loan repayments and is not eligible for Deferment.
Communicate with your Loan Servicer : The loan servicer is the best person to help you manage your debt. By keeping your loan servicer informed about the important dates related to your debt such as date of graduation, changing or leaving school or change in name, contact number or address of the borrower, one can expect some help from the loan manager. If the borrower is caught in a difficult financial situation and is finding it difficult to make loan repayment, a loan servicer is best placed to guide the borrower with ways and means to come out of that adverse economic situation.
Be aware of the consequences of default on student debt : It can be financially burdensome for a long time if you carry a default status on your student loans. This not only deteriorates one's credit history, but also removes the possibility of availing any further debt. The adverse consequences that a default on payment brings along would motivate a borrower to make all possible arrangements to repay one's debt in time and not be caught in such a situation.
Missing out on a loan repayment does not imply default on a loan. There are multiple ways by which an individual can avoid default and reclaim control over one's finances and repayment schedule. The ways mentioned above can be very effective for an individual who is seriously considering the idea of repaying one's loan and is hard working enough to implement his idea. A borrower must think of keeping debt to the least possible level so that it is simpler to pay it off. Also, self motivation is the way to go while repaying a student debt, or any debt for that matter. Working along with studies, keeping expenditures minimum and managing one's debt effectively require self motivation the most