Grants, student loans at low rates of interest and work- study funds of about $150 billion are provided by the US Department of Education to help over 15 million students every year. Federal student aid can be in the form of Grants, Loans and Work- study. Grants are a type of financial help that do not require a repayment, except for a case when the borrower owes a refund due to withdrawal from school. This is a need- based financial help by the federal government and is also referred to as 'gift aid' because they do not require a repayment.
There are several types of grants available such as Federal Pell Grants, Federal Supplemental Education Opportunity Grants, Teacher Education Assistance for College and Higher Education Grants and Iraq and Afghanistan Service Grants. Student loans on the other hand are a type of financial help that need to be paid back with interest after the student starts working. Various loan repayment plans such as income repayment plan, income- contingent repayment, pay as you earn repayment plan, standard repayment et cetera are available to a borrower to facilitate such repayment. The US Department of Education offers two types of loans, namely, William D. Ford Federal Direct loan and Federal Perkins Loan program.
With the passing of time, the horizons of student loan programs have been further broadened to benefit more people in genuine need. The third form of financial aid is a Work- study program which is a work program by which a student can earn and pay for his education expenses. Such a program is available to undergraduates, graduates and students of professional studies. A work study program provides a student enrolled in school (part-time or full- time) with part- time employment.
Eligibility for Federal Student Aid

The student must be qualified enough to obtain a college degree; also, the student must be enrolled or approved to be enrolled in an eligible certification or degree programme as a regular student. The borrower should not have default status in any of the previous student loans and no refund should owe on a federal grant. Also, the student is supposed to use the money coming from federal financial aid for education purposes only and not otherwise. Some basic requirements to avail a student financial help is that the student should be a US national or citizen or a permanent US resident. It is very easy for a student to avail a federal student aid. In fact, one can use the FAFSA4Caster to estimate his/ her eligibility for federal student aid before applying for it and plan accordingly. It is a calculator for financial aid that acts more like a planning tool. To understand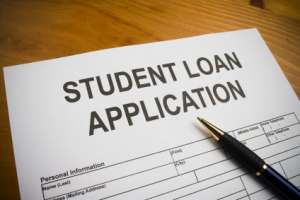 FAFSA4Caster, we first need to understand the FAFSA.
Free Application for Federal Student Aid (FAFSA)

FAFSA is an application form that needs to be completed and submitted for any federal financial aid to be availed. It is the first step towards such programmes. This can be done either online or offline by downloading a copy of the form, completing it and then submitting it. The FAFSA has to be filled out in the beginning of every year of school for a student to be eligible for federal student aid benefits. FAFSA can be completed either online or offline by printing the form and then completing it. It is quite easy to complete the FAFSA, especially if you are filling it online. Sometimes, students are not aware and start believing in some myths such as these aids are available to only students with high scores, students with financially strong parents are not eligible for such loans or the age of the student might be a barrier for availing a loan. In reality, these loans are available to one and all if you meet the required criterion and no one should miss the opportunity of benefiting from them.
FAFSA4Caster

Sometimes, students are not sure whether they should fill a FAFSA or not and it is now, that FAFSA4Caster comes to a student's rescue. FAFSA4Caster is for everyone who is confused about completing the FAFSA. This planning tool can be used not only by the high school seniors, rather by juniors and even middle school students. Even adults use this estimator to see what they are eligible to receive as financial aid. This tool can also be used by parents of young children to estimate beforehand, readjust their future earnings with the required educational expenses and devise suitable school funding blueprint. The FAFSA4Caster asks certain financial and other types of questions from the applicant to estimate the eligible financial aid.
Benefits of FAFSA4Caster:
On submitting the FAFSA4Caster, a student or parent would have a clear estimate of the net cost of attending the selected school. The student can get a list of the sources of school funding through the FAFSA4Caster. Also, the FAFSA4Caster indicates the estimated amount of Federal Pell Grant, Work- study program amount and maximum Direct Unsubsidized and subsidized loan eligibility. FAFSA4cater calculates the cost of school, the financial aid available and hence, the net cost of attending school. Expected Family Contribution can also be calculated by the FAFSA4Caster. One can also compare the cost of different colleges by changing the attendance cost, changing the aid amount available from different schools and more.
Conclusion

FAFSA4Caster can prove to be a very helpful tool to estimate one's eligibility and the expected amount of aid. This would help a student to plan his future financial activities accordingly. Evidently, the federal government has made available every possible help that a student can use in a productive way. With so many options available at one's disposal, sufficient awareness and dedication is all that one requires to earn a college degree. Federal student aid has helped students over the decades to fulfil their ambitions by facilitating them in acquiring higher qualifications. However, it should be understood that these measures are meant only as a support to students and thus, students should keep their dependence on such loans minimal. These programmes cost huge subsidies to the federal government, but that is a small cost to build an efficient economy as a whole.