What does it take other than willingness to study for a graduation degree? The answer is money. The fact is not hidden from anyone that Law degrees, Management degree from an institution of repute or a medical qualification demands a lot of education expenditure. Savings and incomes are generally not sufficient for most students to pay for the expenses of tuition fee, living expenses and costly books. That's when student loans come to a student's rescue. Student loans are loans generated by the federal government or a private lender and are specifically designed for students to pay for their education expenses and carry substantially lower interest rates and suitable repayment schedules to help students pay them back when they are capable of. Student loans are different from scholarships and grants and are supposed to be paid off. However, paying off a student loan is difficult than taking out one. Suitable repayment plans, student loan forgiveness programmes and student debt consolidation are some measures that facilitate the borrower in repaying a student loan.
Student loan Consolidation

Debt consolidation is an act of gathering all debts into one lower interest rate loan. This helps the borrower to combine all his loan repayments in one loan and regain control over his/ her finances. Loan consolidation in case of student loan allows the student to repay a loan in a period of up to 30 years. Such a consolidation permits the borrower to have fixed interest payment on one's loans rather than variable interest rates. The fixed interest payment for a consolidated loan is decided by the weighted average of the current interest rates of the multiple loans by rounding them up to closest of one- eighth of one percent. Also, borrowers are in a position to avail various loan repayment plans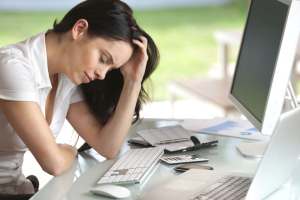 with a consolidated debt, that they are otherwise not with multiple debts. Most of the federal student loans are eligible for consolidation. Private lenders and debt relief agencies also offer student debt consolidation, however, a borrower must be extra careful in case of private agencies due to higher risk factor. A borrower can think of consolidating his student debts once he has graduated or left school or dropped below half- time of enrolment.
Eligibility requirements for Student loan Consolidation

For a borrower to be eligible for student debt consolidation, he/ she must have one Federal Family Education Loan Programme loan or Direct Loan which is still in grace period or in repayment mode. In order to consolidate a default loan, the borrower needs to make sufficient repayment arrangements on the current loan or agree to pay back the newly consolidated loan under the Income- contingent repayment plan or the Income- based repayment plan or the Pay as you earn repayment plan. An already consolidated loan cannot be re-consolidated without including a Direct loan or FFEL loan into it.
Benefits of Student loan Consolidation

The biggest advantage that Student Debt consolidation offers is that it enables a lower monthly payment, due to lowering of interest rates to be paid on the combined loan, which makes it simpler to budget other monthly expenses. Such consolidation makes it easier to avoid late payments or default in payment of interest by replacing various interest payments by a single monthly payment. It thereby prevents extra charges in the form of late fee. The student has a psychological advantage in managing a single loan at a given rate of interest over juggling between multiple interest rates, loan terms and conditions.
Limitations of Student loan consolidation

Debt consolidation, during the process of converting multiple debts into a single loan, raises the total amount to be paid over the life of the debt. The best way to analyse the net benefit of debt consolidation is therefore, to compare the total amount of repayment to be made after consolidation with the total amount to be repaid with multiple debts. Another reality of consolidation is that, once consolidated, the the borrower cannot avail the benefits that individual loans offer in terms of discount on principal amount, or specific interest exemptions et cetera.
Conclusion

Apparently, the essence of student debt consolidation lies in the ease of lower monthly payments and convenience of managing a single debt. However, it must not be understood as getting out of debt. Student Debt consolidation is merely, a means of recovery from debt but is required to be necessarily backed by lower spending and increased savings. It is always advisable for a borrower to take out the lowest possible student loan so that it is easier to pay it back. Student loan consolidation option acts as a breather for people who do not mind increasing their over all loan repayment amount in a bid to lower their monthly payment. But it must be understood that loan repayment in every mode of repayment requires self motivation and financial awareness.