We all want to study in a top B-school or Law University or Medical College and earn those multi-millionaire packages that follow such qualifications. But it isn't that easy to pay for books, tuition fee and living expenses. That's when student loans come to our rescue. A student loan is specifically designed for students to pay for their education expenses and carry substantially lower interest rates and suitable repayment schedules to help students pay them back when they are capable of. Student loans are different from scholarships and grants and are supposed to be paid off.
In the US economy , government started offering student loans in 1950s under the National Defence Education Act. The Higher Education Act of 1965 further helped to broaden the scope of student loans. There are mainly two types of student loans, namely, Federal student Loans and private student loans. Federal student loans are funded by the federal government. Interest rates on a federal loan are fixed and in some cases, tax deductible. Federal student loans can take two forms- Direct Subsidized loans and Direct Unsubsidized loans with the former offering certain advantages over the latter. Other than government agencies; banks and finance companies also offer student loans. Interest rates on private student loans are generally variable and higher than federal student loans. Unlike federal loans, private student loans are never subsidized and might even require smooth credit history.
The need to pay off a student loan sometimes acts as a discouragement to the students who require student debt. To overcome this problem, policy makers have made constant amendments to the education law and tried to make it easier for the students to pay back their student debts. One such way is Student loan forgiveness programs.
A student loan forgiveness programme is designed to help students pay full or a part of their student loan and in exchange require the student to pursue a particular occupation or volunteering service in exchange of paying off the loan completely or in part. In the US, student loan forgiveness programs are also aimed at directing individuals towards sectors of national importance where there is lack of qualified personnel. However, student loan forgiveness programs are also not available to all borrowers. That is when various student debt repayment plans help an individual in paying off a student debt. These plans correspond with the financial needs and conditions of the borrower and assist him/ her to pay off a loan rather than defaulting one. One such plan is Income Sensitive Repayment Plan.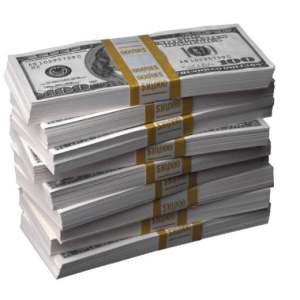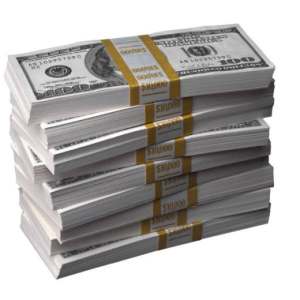 Income Sensitive Repayment Plan

Income sensitive repayment plan allows for repayment of plan in ten years. As the name suggests, the monthly payment in this plan is dependent on the income of the borrower. It increases with an increase in income and reduces with a fall in income. However, the monthly payment is based on a formula used by the lender to calculate the same.
Under this plan, there is no common means to calculate the monthly payment and each lender has the right to calculate the payment amount individually. Lender is the organization which availed the loan initially to the borrower; it can be a bank, US Department of Education or the credit Union. It is advisable for borrowers with US Department of Education owned FFEL loans to contact their loan servicer, i.e. the company who is handling the billing and other services on one's loan. For borrowers with FFEL loans not under the US Department of Education, lender of the loan needs to be contacted for further information about Income sensitive repayment plan. National Student Loan Data System provides information to borrowers to understand who owns their student loan.
Eligibility requirement for Income sensitive repayment plan

A student with Subsidized or Unsubsidized Federal Stafford Loan, Federal Family Education Loans PLUS loans and FFEL consolidation loans is eligible for income sensitive loan repayment plan. William D. Ford Federal student loans do not qualify for this repayment mode.
Advantages and Limitations of Income sensitive repayment plan

This loan repayment plan is based on the income of the borrower and thus acts to be more adaptable with the current financial situation of the borrower. This is also a sign of efficiency in the loan repayment mechanism as the borrower is asked to repay as per his/ her financial status and does not imply any added burden or undesired exemption to the borrower. The plan contains two major disadvantages. Firstly, under the Income sensitive repayment plan, the total amount of repayment made during the lifetime of debt is more as compared to a ten year standard loan repayment plan. Secondly, the monthly loan repayment amount is calculated by the lenders individually. This might cause some uncertainty and inconvenience for the borrower.
Conclusion

Apparently, different repayment options offer a series of benefits for borrowers with different financial needs, only waiting to be availed by the right use of knowledge and hard work. Income sensitive repayment plan is a suitable option for people who are ready to have their monthly payment made towards debt to be based on their income. Also, a borrower also has an option to switch to another student debt repayment plan in case he finds himself unable to pay for monthly loan repayment under a particular repayment plan. The federal government is making constant efforts to make this repayment plan more accessible and affordable with each passing year with the aim of spreading the benefits of this repayment plan.