Law is a sensitive profession with a lot of stress on confidentiality. The public nature of social media may fool many lawyers into believing that social media is not for them and that social media can get them into unexpected troubles. But this is not true. Social media, when used the right way, can foster lawyers' relationship with their clients and prospects. Lawyers with strong social media presence will have more referrals and hence get more work. Facebook, LinkedIn, Twitter and blogs can in their own way contribute to business development in law. When people begin to trust lawyers and law firms, it translates into a strong word-of-mouth reputation. As a result, now we can see many lawyers slowly taking to social media.
Benefits of Social Media
There are many social media platforms like Twitter, Facebook, LinkedIn and blogs that can be used by lawyers to connect and build a relationship with their clients and prospective clients. Social media is also a big source of information that can keep lawyers updated with the latest trends and practices in their profession. Lawyers can make connections with others in their profession, exchange their thoughts and ideas with colleagues and gain exposure for their law firm. A good social media strategy gives you an edge over your competitors. You can keep an eye on your competitors and see what they are doing.
If you are a lawyer whose target audience is most definitely in the social web, people follow you and directly contact you for any legal help they may need. Even if you specialize in such an area that your target audience are hard to spot in the social media, referrals from your followers can direct your potential clients to you.
The first and foremost requirement to start with social media marketing is to have a website with a consistent message, a brand logo that can be used on all social media platforms and a blog hosted on your own website. The blog should be the central focus and your presence on social sites like Twitter, Facebook, LinkedIn, etc should provide content that diverts traffic to your blog.
Social Media Tips for Law Firms
1. Keep your ears open in the online world and listen carefully to conversations happening around your brand name. You can search the web for your brand name, check what bloggers are talking about your brand using the Google Blog search and also see what the twitterati has to say about your brand. When you know what people are talking, you are better equipped to plan your next steps. If there is not much talk going on regarding your brand, see how you can get people talking about your brand. Only when people talk about your brand does your brand stand a chance of becoming popular.
2. A very common mistake committed by many brands with regard to social media is that they jump into every single platform out there. You must understand that this is very unnecessary. Your presence on social media should be only on those sites that can give you the audience suited for your area of business. For this, you can first use keyword searches that reflect your line of expertise to know which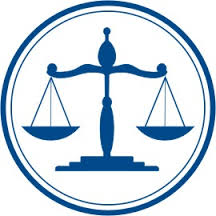 social sites have people talking about those topics. Use your best resources to plan and execute an effective social media strategy for these sites. When searching for social media platforms, look for any niche sites that concern your business area. Industry-specific and niche sites can give highly targeted traffic.
3. While you are planning your social media approach, it is a good idea to look at what your competitors and market leaders in your business area or similar fields are doing on social media and learn from what is working for them. Try to imbibe the strategies of successful brands in your social media approach.
4. Be clear about what you want to achieve with social media. Set yourself realistic and measurable goals. You can have short term and long term goals. Your initial short term goals can be as simple as just exploring the various social media tools and learning to use them. Later on you can start setting goals such as increasing your follower count and expanding your base. But your long term goals must be consistent with your business goals.
5. Create interesting content that would invoke a response from your audience. Your content must be such that people share and comment on it. It's okay to break free of diplomacy and express your opinions without any hesitation but be prepared to defend and stand by your opinions in case of any kind of backlash. Expressing your opinions and views does not mean you can surpass the required social etiquettes though. Set a clear policy on what can and what cannot be spoken in public. Especially be careful about giving specific legal advice to anyone unless they are your clients or potential clients.
6. Dedicate some of your time everyday for social media. The time different lawyers and firms dedicate to social media may vary. How much ever the time you can spend on social media, plan a routine for it and stick to it. Make some time to create new interesting and engaging content everyday that can be posted to your social media sites.
7. When everyone in a law firm participates in social media, the impact is much larger. So encourage all lawyers in your firm to use social media to connect with clients and prospective clients. Ask your lawyers to retweet, repost and share your law firm's content on their personal accounts and spread the message to their followers.
8. Intertwine real-world events with social media to spread your message far and wide. When you are the host of an event, you could probably create a specific hashtag and encourage attendees to tweet using that hashtag. When you are attending an outside event or conference, you could use social media to connect with organizers, speakers and other invitees.
9. The most important element of your social media strategy has to be your blog. Your blog is where you share stories about yourself and your law firm. All your posts on networking sites should try diverting the traffic to your blog. Plan, create and publish content regularly to attract your target audience.
10. Track people who are talking about your brand and build a relationship with them. They may become your clients in future or recommend your law firm to friends. Stay connected with current clients and colleagues also through social media.
Ethical and other Possible Issues
There are some lawyers who have put social media to good use and benefited from it. There are also some lawyers who are petrified of mixing social media with their legal practice, the reasons being the ethical, legal and professional risks involved with the use of social media. But keeping distance from social media fearing the risks is not the solution. Even if the lawyers refrain from social media, their clients may be on social media and lawyers cannot stop their clients from using social media.
The issues that arise out of social media are the same old issues that lawyers have always had to deal with – client confidentiality, duty of candor, legal advertising, etc. So, all that lawyers are required to do is follow the same guidelines online that they would follow offline. Here are a couple of examples of cases where lawyers and/or their clients have been booked for unethical social media behavior:
Katiroll Company, Inc. v. Kati Roll and Platters, Inc.: This was a case of trademark infringement between the two restaurants. While the litigation was still going on, the defendant in this case deleted a Facebook profile picture that showed the alleged infringed trademark. The court observed that it was the duty of the defendant to preserve the photo and issued sanctions against the defendant for destroying evidence.
Lester v. Allied Concrete Co.: In this case the plaintiff filed a death lawsuit against Allied Concrete after his wife died in a car crash involving one of Allied's vehicles. The plaintiff's attorney constantly advised the plaintiff to 'clean up' his Facebook page and remove a photo that the attorney thought may create problems for them in the case. The plaintiff didn't just delete the photo but went a step further and deactivated his Facebook profile. When asked he told the court that he did not have a Facebook profile. The defendant took the help of a Facebook expert who used IP logs to prove that the plaintiff had had a Facebook profile and that photos had been deleted from it. For this, the court sanctioned both the plaintiff and his lawyer with fines of $1,80,000 and $5,42,000 respectively.
These cases show that if destroying hard copy of photos has been considered as spoiling of evidence traditionally, in today's world deleting photos from Facebook is its online equivalent. Therefore, the basic ethics remain the same; only the medium has changed. Attorneys have to follow the same rules online and offline.