Buying an automobile is usually a long time investment for a consumer and a decision is made only after a lot of deliberation. Internet has opened avenues for a potential customer to research and review his options before buying. Thus, customers now spend more and more time over internet before buying an automobile. The implication of this trend for automobile industry is that they need to focus on internet marketing. In this regard, social media can turn out to be the easiest and cheapest way for the automobile industry to reach out to potential customers and influence their decision.
How can social media help automobile industry?
Social media can help in several ways. Some very important ones are:
Help advertise new products and create brand awareness. So every time you see a Toyota new launch Ad in Facebook, the brand and model will remain in your subconscious.
It is a great way to reach new customers e.g. younger generation which spend lots of their time over social media
Run viral campaigns and gain traction
Communicate with existing and potential customers to gather feedback and solve their issues. This also helps in building brand's goodwill.
Social Media Tips for Automobile Industry

Using social media effectively is easy said and done. There is always a 'best way' of doing things and that is true for social media too. Making profiles on social media websites and posting content will not help.
So what will? Here are some tips specific to automobile industry for increasing their social media footprint.
Create Social Profiles: Sign up and create profiles on all prominent social media sites like facebook, YouTube, Twitter, Flickr, etc. These sites can be effectively used to reach an audience.
Have a personality: Interaction with fans on social media should not be formal and corporate like. Make your posts fun and engaging. Talking to fans like they were friends has led to Scott Monty, Global head of Social Media at Ford Motor Company, having as many as 95,270 followers on Twitter. Monty provides the latest news and best practices on social media, marketing and public relations, while keeping his feeds engaging and interesting with a sense of humor. Sometimes, providing fans with exclusive content and behind the scene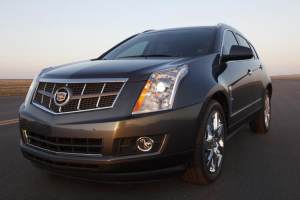 stories of the production process will make the relationship with your fans more personal.
Be open to fans: Have your social media profiles open to comments and suggestions from fans. Deleting negative opinions isn't a good idea unless in cases where it contains profanity.
Monitor the social network buzz: Have a customer service team in place to monitor the buzz on Twitter and Facebook. Look for keywords that relate to problems with your products and identify if the problem is a widespread one or just an isolated case. This helps you alert the dealer network accordingly.
Always Respond: It is important to always respond to fans questions and concerns. Even when you get negative opinions about your cars, you must respond. Silence in times of adversity will only act against you.
Communicate in a timely fashion: It's not just about responding to fans' questions but responding to them on time is important.
Embrace word of mouth: Allow your fans and customers to praise your products and spread word about it. This is more powerful and far reaching than the company spreading word about their products for publicity.
Provide Interaction: Events and challenging competitions involving fans is a good way to interact with potential customers and expanding base.
Create high quality visuals: Car brands generally have a high budget for their marketing campaigns which present high quality visuals, commercials and videos. Similarly, pictures can be used to tell your story on Facebook Timeline. To take creative and beautiful pictures to be uploaded on albums in Facebook and other social sites wouldn't require a high budget.
Build a community: Create social networks and build communities around your product, project or service. Such communities tend to be very strong and loyal. For example, BMW introduced a mobile app called The Ultimate Drive app which lets users mark their favorite drives, leave tips and rate roads on maps.
The benefits of using social media include transparency, increased chances of reaching out to the younger generation and an increased profit in sales. There have been many successful social media campaigns by automobile companies. But there have also been some social media flops. Let's look into these cases.
Social Media Success Cases

GM:
General Motors has been a leader in social media ever since they started with their blog FastLane in 2005 where GM's executives talk about GM's current and future products. In a study by Forrester which compared the results of GM's Fastlane blog to those of a focus group, it was estimated that GM is able to save itself a whopping $180,000 per year which otherwise they would have spent on focus groups. Later in 2007 they introduced GMNext which is an interactive website designed for anyone who is interested in cars. It takes visitors behind the scenes at GM to meet the people working on next-generation vehicles and technologies.
In 2010, GM launched a social media marketing campaign for the Chevy brand which was called 'Chevrolet's SXSW Road Trip Challenge'. For this road trip/scavenger hunt competition they selected socially active participants and formed eight teams. The teams were to make the trip from their respective hometowns to Austin in some of Chevy's newest products. Along the way they had to complete 50 challenges to win and also interact on twitter and other social sites. Within two weeks of the campaign, there were 61.1 million social web impressions, over 13,400 tweets, over 1,200 blog and video posts, 8,764 additional likes for their facebook page, 33,500 page views through Facebook and ChevySXSW.com, more than 300 pieces of positive user-generated content posted to ChevySXSW.com and a 0.68% increase in twitter followers.
Ford:
The US automaker came up with a Fiesta Movement campaign in 2009. Ford gave 100 Fiestas to 100 people for free test drive for 6 months with free gas and insurance as well. They gave these Fiestas 18 months before their commercial release. In return those who got to test drive the Fiestas had to share their experiences online through sharing photos and videos on social networking sites and they were called Ford agents. Some of the photos and videos submitted by participants are featured in Ford's TV and print advertising campaigns also. There were thousands of applicants for the campaign. Participants were chosen on the basis of their social presence and how active they are on social media sites like Facebook, Twitter, Google+, Tumblr, Instagram, Pinterest, StumbleUpon, and Reddit. The 2009 campaign resulted in 11 million impressions, 11,000 video views, 13,000 photos and 15,000 tweets. This led to more than 23000 Fiestas being sold in the second half of 2010 and more than 69,000 in 2011 according to a report by The Guardian. But the sales went down in 2012 and so Ford reintroduced the campaign in February 2013. They call it a 'social remix' of the 2009 campaign.
Volkswagen:
Conventionally, all companies have tried to keep their super bowl ad a secret until game time. Volkswagen though, released their ad for the 2012 Passat on YouTube earlier to create a pre-game buzz. The 60-second ad features a kid (Max Page) in the costume of Darth Vader, the Star Wars character. He tries using The Force unsuccessfully to start a washer and dryer, and to wake the dog and a doll. When he tries the same with the car, he is surprised that the car starts but actually the car was started secretly by his dad using a key fob as remote control. This ad got millions of views and thousands of likes. Max Page even went on to appear on the Today Show. In addition, Volkswagen also released a 30-second 'Black Beetle' ad on YouTube showing a CGI-created beetle racing around as the song 'Black Betty' plays. In a single day, the video recorded over 162000 views.
BMW:
BMW has one of the largest following among car brands on Facebook with well over 13.5 million likes for their facebook page. The page provides the latest news and information about their products. They also encourage their fans to post pictures and share their driving experience. According to an analysis by Socialbakers while all car brands post a lot of photos and links, BMW has achieved a high engagement rate number of 0.31% with the help of albums and status messages. In 2012, BMW came up with a contest '0 toDesir3' to promote their new BMW 3 series Sedan. As per the contest, fans were to submit videos of 5.9s duration expressing their desire for the Sedan. Fitting in a creative idea in such short duration was a big challenge and yet there were over 2,000 entries. The duration of the video was chosen 5.9s indicating the time it takes for the Sedan to go from 0-60mph.
When social media misfired…

GM: For their 2007 Chevy Tahoe, General Motors teamed up with 'The Apprentice' to create a site chevyapprentice.com which allowed consumers to make their own commercials. Consumers could mix and match video clips depicting the Tahoe in natural settings, like driving through snowy mountain ranges or perched at the edge of a rushing waterfall and one of the eight soundtracks on the website and then insert their own words to create a 30-second commercial for the Chevrolet Tahoe. Users who submitted videos could win a free trip or free tickets to a concert or sporting event. GM was hoping this kind of user-generating advertising would help in viral marketing. While the videos did go viral in the online world, the ads made were mostly reflecting negatively on the Tahoe. Examples of some of these ads made are:
Chevy Tahoe driving down a country road lined with sunflower fields, jaunty music playing in the background and then in white letters appears the message: '$70 to fill up the tank, which lasts less than 400 miles. Chevy Tahoe.'
Chevy Tahoe driving through a desert with the message: 'Our planet's oil is almost gone. You don't need GPS to see where this road leads.'
Chevy Tahoe driving through Snowy mountain range with the message: 'Like this snowy wilderness? Better get your fill of it now. Then say hello to global warming.'
Ford: Ford commited a mistake by stopping their fans – Back Mustang Club (BMC) – from printing up a calendar with photos of their own cars in it. Photos were submitted and the layout was set but CafePress notified the site administrator that they had been contacted by Ford and were told that not just Ford and Mustang logos but the car as a whole is a Ford trademark and its images cannot be used without permission. As a result Ford ended up distancing themselves from their enthusiastic and loyal fans to the extent that some of them decided never to do business with Ford again. Later Ford claimed they hadn't said any such thing to CafePress. But Ford had previously sent very strict letters to CafePress regarding legal actions that could be taken for copyright infringement in projects similar to the calendar one. Very strict letters on legal action can lead online service providers like CafePress to shift all the blame on the company. The legal teams need to be careful with how they word their letters. Now, however, Ford has a program that lets them do anything they want with high-quality shots of their cars.
Honda: In the summer of 2009, Honda created a Facebook page to promote their new Crosstour. But 'fans' outside the target demographic had only negative comments to make as most of them were unhappy with the design of the car. There were thousands of negative comments made on the facebook page. Honda responded only in September that year. They purged 28 of those comments due to profanity or inappropriate content but did not remove any comment that simply expressed a negative opinion. One thing that was out of the ordinary was that they even removed one positive comment! This was a comment made by one of Honda's own employees who was the manager in Honda product planning. The reason given by Honda for removing the comments was that this employee did not state that he was an employee and that his comments were personal. Another reason given was that he was not a spokesperson for Honda. Those who knew that the comment was from someone who was working at Honda mocked at the comment; they believed he said so only to save his job at Honda. This is an example of how just wrong social media can go when an employee doesn't mention that he is an employee and that his views are personal.
Toyota: In 2009, Toyota and its ad agency, Saatchi & Saatchi, created a website for the Toyota 4runner. About 40 pictures on the website were stolen from Flickr and had been used without the photographer's permission. They were there on the website for five days. The pictures taken were not from the Creative Commons function on Flickr, which contains copyright-free material. Toyota soon removed those pictures and apologized. One explanation given for the situation was that agencies often hire creative staff who are generally young and think that all online material is free and can be used without permission.
In the end..

There are tips to be taken from the successes and lessons to be learnt from failures. To make social media a success you have to understand the needs of your customers, engage with them to gain attention, analyze the social buzz to understand the problems and accordingly take informed decisions.