Social media is sweeping the education industry in many ways and for many reasons. Today we can find lectures in the form of online videos and podcasts. And some of the popular social sites like Skype, Twitter and Facebook are being used for academic discussions and sharing of information. Social media also helps attract the attention of prospective students and giving them information about the admissions procedure. Universities across the world try building their brand value through Facebook pages, twitter handles, etc.
Benefits of social media for education industry
When it comes to the education sector, social media can be used primarily for two purposes – for recruitment of new students and in classrooms as part of academics. Most of the current school and university students are young and have grown up in the age of the internet. They are generally tech savvy and look to social media for not just connecting with friends but also to find information on educational institutes and courses. It is therefore only natural for universities to reach out to their prospective students through the social media channels. Universities can use social media to tell prospective students about their institute, what they offer, what impact a degree from their institute will have on the student's career, how much education there would cost and how the students can fund their education, etc. When students have clarity on all such information it is easier for them to make a choice and universities too will not lose out on a bright bunch of students if they make their presence felt on the social media.
There are many different ways in which social media can be used in classrooms to educate students. While using social media sites like twitter, Skype, etc the educator may need to take certain precautions so that the social media is not abused, when used in the best interest of the students social media can turn out to be a great too in the process of learning. In general, social media helps universities connect with prospective students, current students, alumni, faculty and staff, researchers, other partner universities and many more. Examples of how social media has been successfully used for admissions as well as academics can be seen in the next sections.
Web 2.0 Technologies in Education

Web 2.0 technologies provide opportunity for online interaction between students and teachers. It also lets them share information and post comments. Through social networking educators can engage students in projects and assignments and keep them interested in learning. Due to privacy concerns though, certain sections of faculty hesitate in embracing the social media. However as the faculties learn to balance advantages of social networking with privacy settings, these new practices will become more widely accepted in the education sector.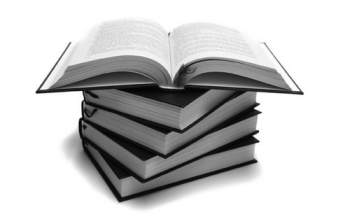 Tumblr: Tumblr provides a platform for users to share a variety of multimedia content quickly and update many times in a day. Admissions officers of universities are looking to take advantage of this platform to connect with their prospective students in a somewhat informal way. For example, the students of University of Chicago started posing like a phoenix, the university's official seal, and uploading their photos on the University of Chicago's admissions Tumblr. Soon this became very popular and they had a lot of prospective students sending in photos in the phoenix pose. It turned out to be very effective in engaging prospective students.
On Tumblr, you can find links to events on campus or photos of the school. A unique feature offered by Tumblr is the Ask box where bloggers can post questions with the option of anonymity. Admissions officers feel this encourages interaction between them and prospective students as anonymity brings a certain level of comfort to students while asking questions.
A number of high school students have started having two Tumblr accounts – one for personal use and one to document their admissions experience. Those students who get through the admissions process continue documenting their life at the college or university and go on to try and help next batch of prospective students. Hashtags are used to label posts with their respective colleges. Tracking tags is a useful feature that lets universities listen in and identify missing or confusing information. What it also does is it helps universities convey their message by reblogging other users' posts. For example, Oberlin College Tumblr is not an admission specific Tumblr but it has links from different sources within the Oberlin College's social media channels and showcases life at Oberlin.
Social media provides constant connection and interaction between prospective students and universities which plays an important role in the students' decision-making process. An additional advantage for students here is that they get to know what to expect at their new place of study even before arriving!
Facebook: Facebook can be used by schools and universities to communicate with parents and students. Facebook page can be created by a university to be able to market themselves in the social media and share information. Facebook groups also provide schools with a choice to share information between students and exchange files, links, polls and videos. Since Facebook groups do not require members of the group to be friends with each other, it allows for privacy in social life of students and teachers. All members of the group receive a notification if and when someone posts something in the group.
Twitter: One way to use twitter for educational purposes without infringing any privacy concerns is to create a single twitter account for a class. Such a twitter account can be managed by the students. Students can be allowed to tweet and play an active role in social learning environment only through such an account and not using their personal profiles. This helps the students learn what kind of stuff can be posted online and what shouldn't be. In the end, they would also be able to have a record of what they have done, who they have interacted with and how this has helped them.
Twitter can also be used by universities as broadcast accounts for purely outward communication. Twitter can be linked to the university RSS feed, thereby eliminating the need to keep tweeting news. This saves time and makes broadcasting of news easier.
Pinterest: Pinterest is a virtual bulletin board and is popular with educators because they can pin together images, links, lesson plans, podcasts, and videos into different boards. Pins can be shared with other instructors or students and can be used for classroom assignments. One thing to keep in mind while using Pinterest is that it doesn't have any privacy controls. Everything you pin and every comment you post is public and everyone can see it, whether or not they are following you. Hence you must never pin anything that you wouldn't want someone to see and be really careful with comments; sometimes comments can be taken out of context too.
Wordle.net: This is a tool that generated word clouds from text or link that is provided. Word clouds display words used in the given piece of text and the size of every word in the word cloud is proportional to the frequency of its usage in the text. This can be used creatively by educators in many ways. One of the advantages is that it can be used to analyze a passage to know if a certain word has been used too often and can be replaced by another word.
Learning Management System (LMS): An LMS is a software application that is specifically designed for e-learning. Many colleges and universities use LMS to deliver online courses instead of public social sites due to privacy concerns. Such an environment incorporates social content and tools that focuses only on its academic use and protects students from distractions that can be caused by public social sites. It is therefore called a 'walled garden' approach.
If an LMS is not set up in an educational institute, public social networks can be used by letting students have a separate profile just for their academics. The educators can create a private group on these sites where in students carry on academics related discussions using their unique academic profiles. Such a setup helps keep the academic and social lives of teachers and students distinct while leveraging social media for academic benefits. Public social sites give the advantage of familiarity and ease of use over an LMS. Use of social media for learning and academic discussions also builds a bond between students and facilitates community building.
YouTube: A few universities including George Mason, Tufts, St. Mary's college of Maryland and the college of William & Mary accept a YouTube video as part of the application process. The video may be a substitute to the traditional essay required by most colleges or it may be submitted in addition to the essay and must describe the student's persona. Since young students today are hooked to technology which gives them more options to express themselves, universities too have expanded their application process to include video applications that can help them spot intelligence and talent.
Mason first started with accepting videos in 2009 for Mason Ambassadors' application process which is an Admissions Office program that gives Mason students an opportunity to host prospective students and participate in admission related events. Going by the popularity and originality of videos, this option was extended to high school seniors looking for admission into the incoming class of 2010. Most of the videos focus on the student's involvement in the community, travel experiences, entrepreneurial spirit and the like. The videos are evaluated by the same admissions team that looks into all other aspects of admission and academics remains the central focus for selection. With the students' permission, the videos are posted on the Mason Metro website and can be viewed and commented upon by anyone.
Skype: The effective use of Skype for improving language skills of students by communicating with foreigners was shown by Marquette University. In 2007, International studies department set up a computer with Skype in a Spanish language classroom and the students at Marquette could chat with students at their sister school in Columbia in English and Spanish. This way Spanish fluency of Marquette students and English fluency of Columbian students improved. Later with more funding, they were able to setup a Skype lab so that each student had a speaking partner with who they conversed every day. Ever since, semester after semester different students have been going through this exercise and in the process not just improving their language skills but also making digital pen pals with who most of them stay in touch even after the course is over. When Skype video calling was made available, the Marquette media team was quick to take advantage of it as it allowed them to bring individuals from around the world to the classroom. The use of Skype has the potential of introducing students to different cultures and people.
Wiki: Students at Singapore Management University (SMU) created and use a wiki, which is a software that lets multiple people write and edit class projects online, dedicated to Asia-specific content on digital media. They started the wiki in 2007 and updated the content twice a year. It started as a small university project but attracts many visitors outside the university as well. Initially it focused on digital media in Asia but now covers a wide range of digital topics. Only students and faculty of SMU having a valid SMU username and password can edit the content. Some of the students though are generally hesitant to edit the work of their peers as it is public in nature.
Many people are familiar with most social networking sites and others are easy to learn. Since young students today spend a lot of time communicating through social media, it is important for educational institutions to incorporate social media in connecting with prospective students, in admissions process and for academic purposes. There are some people in the education sector who are reluctant to take to social media citing privacy concerns and risk of abuse. However, these can be taken care of by having a safe and secure framework for using social media in the education industry.