As in the case of other professions, the growing popularity of social media has seeped into the world of human resources as well, thanks to the many possibilities it provides. Human resource professionals can leverage social media in many ways to support corporate culture and recruit talented professionals, engage employees and spread awareness about their brand. There are also risks involved and it is for the HR professionals to have social media policies in place and manage them.
Expanding network and staying connected
Social media provides the opportunity for professionals of any field including human resources to expand their network. HR professionals can interact with other HR professionals across the world to discuss issues and exchange ideas. For example, taking part in the American Institute of Architects' twitter chat which uses hashtag #aiachat doesn't just connect design professionals with others in their profession but for human resources it can be used as a platform for raising awareness about their company and spotting talent that could be recruited in future. Further, social sites like LinkedIn can help in recruiting new talent as well as in staying connected with former employees. Making connections with potential talented candidates can help you when you have a vacancy to fill; Staying connected with former employees can reduce loss of knowledge and keep open the option of rehiring them.
Ease in Recruitment
Traditional method of recruitment included placing of ads, processing applications and interviewing the shortlisted candidates. But today social media has a big influence in the process of recruitment – in spotting talent and in screening of applicants. LinkedIn is a very useful site for recruiters and job-seekers with jobs being posted and talents being spotted. Many times job vacancies get posted on Twitter and Facebook also.
There are video interview platforms like Wowzer made just for making the process of screening of candidates easier and more time-efficient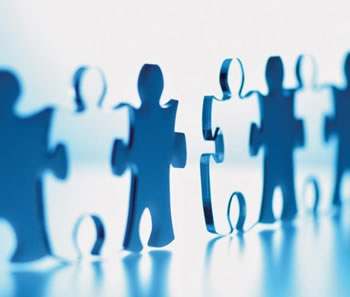 for recruiters. On Wowzer, recruiters can record their video questions and invite candidates to answer them. The candidates can record and submit their answers at leisure which are then used for screening.
HR recruiters also have access to a lot of information about a candidate's personal life through whatever they reveal on their social accounts. This can influence the recruiter's decision, the ethical value of which is often questioned.
Social media to engage with employees
One thing that sometimes bothers human resource professionals is that employees may spend a lot of time on social networking even during work hours and this may result in a decrease in productivity. The key here is to understand that you cannot stop your employees from using the social media. Instead you have to plan and have a social media strategy that engages with employees and keeps them focused on the company's goals. True, social media doesn't cost anything but you must not jump into every social platform out there just because it is free. First you must have a good understanding of how social media and the different platforms available work. Then choose the social sites that you think would work well for your needs, develop a social media strategy for those sites and execute your plans. Similar to how companies, businesses and artists look to build a following of customers and fans, it is the human resources' responsibility to build a following of their own employees on social media. Engaging employees with fun facts and activities on social media and encouraging more interaction between employees helps in achieving higher retention rates. Employees should also be given the freedom to contact their seniors using social sites to discuss work matters because social media is where all the communication and interaction is taking place today. Finally, the results obtained through the efforts put in social media must be measured. This lets you know what works for you and which aspects need improvement.
Sharing knowledge and ideas
All social media platforms give opportunities for sharing of knowledge and ideas in their own unique way. Twitter can be used for, as in the case of #aiachat Twitter chats, to keep up with industry trends. Blogs can be used for collaboration and sharing of thoughts on business practices and methodologies. Social media can get conversations going between team members which very often results in better ideas. A huge part of the social media remains unexplored and it is for individuals to put on their thinking caps and use creative techniques to make social media a success.
Concerns while using social media in Human resources
Privacy concerns
As using social media for by human resource departments is getting popular there are several concerns which have come into light. Here are some issues that may arise out of using applicants' social profile to make recruitment decisions:
Some applicants may not be active on social media or may not have a social account at all. Using social media to screen candidates may put such people at a disadvantage even though they may be well qualified for the post.
If recruiters use social media to gain information like age, religion, etc and base their decision on such criteria, it is equivalent to discrimination.
There have been instances when job-seekers have been asked for their Facebook passwords in an interview if their social profile is not public. Such acts infringe an individual's privacy.
Of course there are several ways to tackle these problems. To be ethically fair to the applicants, recruiters can make it clear beforehand that they may screen the candidates' social media profiles. Organizations that fail to assure their applicants that their privacy will not be infringed risk losing talented candidates to their competitors. It also damages the reputation of the HR recruiter and the organization. If recruiters don't budge then this will only make the applicants conceal the truth by making use of privacy settings on social sites and the recruiters may end up being misled.
Besides, to safeguard the privacy of individuals sometimes there are legislations passed that make it hard for recruiters to obtain information about their applicants through social media. It is the responsibility of HR managers to be aware of any such laws and follow them; else they may get mired in a legal battle.
Handling employees' online behavior
It is not possible to control employees' access to internet and social media. This means employees have the freedom to post any comments and opinions they have about their company. There is also the risk of employees' sharing company's inside information on social media. Companies need to be prepared for consequences of inappropriate online behavior by employees and plan ahead to minimize risks. That is employers need to think of the possible scenarios that may emerge and contemplate possible responses to handle the situation.
To start with a social media policy could be prepared and employees can be trained to follow those guidelines. It should basically consist of the dos and don'ts of online behavior and the employees must be made to understand that the company reserves the right to monitor their social behavior during work as well as non-work hours. When employees better understand the values of the company and what is expected of them, they are more likely to behave responsibly and make a positive impact for your company on the social media. To motivate your employees further, you could always share examples of how some of the other individuals have made an excellent use of social media.
Constantly monitor the online behavior of employees. You could use Google alerts or Tweet Deck to conduct real-time keyword searches which will let you know of any negative or inappropriate behavior at an early stage. You can then investigate the matter – be sure to hear your employee's side of the story as well. After investigating the matter thoroughly you can take any necessary action if required.
Higher expectations
With greater speed and accessibility come higher expectations. Mobile phones and round the clock internet connectivity have ensured that people anywhere can stay in touch all the time. So now if something urgent comes up, employees can be conveyed the message instantly through social media and may be expected to do the work or part of it from wherever they are and there is no escape from this.
The same applies to customer service as well. With the power of social media, dissatisfied customers can tarnish the reputation of a company within no time – it just requires one negative tweet or a YouTube video to go viral. And that's why the customer service needs to be quick in responding to negative comments and resolving the issue. The HR professionals in the company need to work closely with the marketing, sales and operations departments to handle situations and find a quick solution depending on customer needs. If social media is used well, a lot of positive publicity can be gained which will be good for business.
In the end..

Human resource professionals now understand that social media is here to stay. Therefore, they are trying to understand and explore the various opportunities available with social media. There is no hard and fast rule on how HR professionals need to use social media but constant experimentation will help them know what is best for them. Embracing social media at every level of the organization is the way forward.