The last few years have seen an enormous growth in social media. The power and reach of social media can be effectively used by nonprofits to bring about a social change at a larger scale. One very important aspect to keep in mind is to have a marketing strategy or plan for social media in place because it helps create consistency, save time and maximize efficiency.
A well thought out marketing plan must be written before diving into the different social media platforms. This article touches upon some of the nuances of how social media such as Facebook, Twitter, Youtube, Pinterest, LinkedIn, blogs, etc. can be effectively used by non-profit organizations to spread word about their work, to get volunteers and raise funds.
There are broadly three areas where social media can play a very important role for non-profits:
Raising awareness about their cause
Connecting with potential volunteers
Raising funds
In following sections we will discuss these one by one in detail.
Social Media for Nonprofits : Raising Awareness

Traditional methods of reaching out to people involved advertising in newspapers, TV or radio. These methods were either localized (newspapers are generally local, so are most radio channels) or expensive (TV advertising). But now social media has taken over which can be used effectively to reach out to a larger audience in an easier and cost effective manner. Not only for profit organizations nonprofits can also reap benefits from rise of social media to create awareness about their work.
Social media needs to be used with care
While social media is very powerful tool, it needs to be used with care. To start with nonprofits need to choose the right social media platform, the most popular being Facebook, Twitter and Youtube. Facebook has resources available for nonprofits and using hashtags in Twitter will help the organization get noticed.
Producing engaging videos on cause awareness and posting them on Youtube may result in videos going viral and what can be better than that to gain presence.
How to use social media to create awareness
Some critical points for non-profit organizations to consider while launching their awareness campaigns on social media are discussed below:
Send clear and engaging message: Nonprofits must carefully design and implement a campaign around an event, petition or donor drive. Message must be sent across to people in a manner that they feel empowered to be able to make a difference in their own individual capacity. Your messages and posts must have the credibility and visibility of the brand. Just plain tweets or Facebook posts may not work well.
Use compelling pictures and thought provoking videos: Pictures and videos communicate your work more effectively than mere words, blogs or press releases. There must be a camera out at every opportunity to take pictures and shoot videos. Media content lets donors know what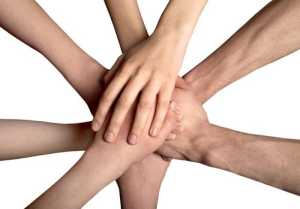 their money is being put into. Taking pictures doesn't necessarily have to be professional; the pictures just have to be clear. Maybe giving the responsibility of taking pictures to a volunteer would help.
Thought provoking videos can also be used for your campaigns, if used in right manner they are most effective way to generate awareness for a cause. For example, Oxfam demonstrated successfully the use of videos in their campaign against Starbucks. They first started off with a video to introduce their campaign through which they gathered a lot of support and pressurized Starbucks to sign an agreement acknowledging Ethiopia's right to license and distribute its fine coffees. Later they came out with a 'thank you' video from the coffee farmers of Ethiopia for whose sake they had started the campaign.
Encourage Audience to Share: Encourage your audience to share your content and help in spreading the message. Supporters on your Facebook page can be encouraged to share your posts, followers on Twitter can be encouraged to retweet you and Youtube content too can be shared and commented upon. Setting up a channel on Youtube is easy. You could even have video blogs to share weekly or daily news. All blogs must have share buttons for social media, email and RSS feeds. While sending out emails make sure to have included links to social media pages and your blogs.
Target the right audience: It is not just the number of connections you make on the social media but also who you are connected too. You may have 10000 likes for your Facebook page but what is the use if only a small percentage of those actually follow your posts and participate in your events. One of the reasons why this may happen is because while some people may like your work, they may not be residing in the city where you operate and so they may not really interact much on your Facebook page. It is important that you work towards getting the attention of those who are more likely to participate in your social work. Make use of the right tools to reach out to the right people for a successful social media campaign for your cause.
Post quality content: Social media gives you a free platform to launch your campaign but you must work hard to market yourself even in the social media. You must post good quality content at regular intervals and reach out to other pages, charities and individuals. Socially market your organization with consistent and daily interaction. Efforts must also be made to invite people in the email database to check out your social media pages and links must be shared with them.
Have patience and be persistent: Social media marketing is a process of building relationships and it may take some time before you get to see the result of it. This takes consistent effort from your side and a realistic plan of integrating the social media as part of your overall marketing strategy. If the efforts are good, benefits will be good too.
Build people who can advocate your work: One of the best ways to spread word about your work is through advocates of your organization. Advocates bring with them a sense of influence and authenticity that is more powerful than any other medium. Advocates generally hold a passion that is contagious and spreads rapidly. On the part of the organization, efforts must be made to gather and activate these advocates by identifying key donors and volunteers and engaging them on Facebook and Twitter.
Nonprofit organizations like Humane Society of the United States and the Case Foundation harness the energies of bloggers and Twitter users to promote their causes in annual 'America's Giving Challenge'. They have been able to gain publicity as well as raise funds.
Social Media for Nonprofits : Getting Volunteers

Nonprofits are always in need of volunteers. The contribution of volunteers cannot be stressed much by every non-profit organization. They are absolute must if a nonprofit plans to make some real difference.
Social media has presented non-profits with an opportunity to grow their base, reach out to more people and recruit volunteers who share the passion for their cause and are willing to devote their time for the cause. You cannot get people to volunteer for you overnight. Recruiting volunteers is a process where you first let people know about your area of work, then start building relationship with those who are interested in your cause and then let them know of volunteering opportunities and your requirements.
The first step towards reaching out to people is to post content on social media websites that is interesting, eye-catching, thought provoking and action oriented. This may involve multimedia content such as photos and videos that tell a story about the organization and kind of work they do. You could also post interesting questions or inspirational quotes. The number of comments, likes, shares, retweets and repins for your content will give you an indication of how good your content has been in gaining presence for your organization in the online world.
Next is to update your potential volunteers about the work you are doing at your organization. Let people know about your achievements in your field of work. You must understand that sometimes people may not be very aware of the causes some of the nonprofits work for like disability, autism, etc. Many people may not necessarily have come across disabled persons in their life and so wouldn't know how to react when confronted with a situation where a disabled person asks for their help. It is very important for organizations to make use of their knowledge in their field of work and educate and sensitize common people on the same. For example, EnAble India that works to empower the physically disabled often posts photos on Braille alphabets and numbers or links to websites that teach the sign language. Since social media allows you to connect with your followers and potential volunteers on a daily basis, you could invite them to events and after the event post photos, videos and other updates regarding the event such as what impact it made in the community. You should also tag all volunteers and participants in the event photos so as to be able to make your presence in their circles as well. This helps you reach more people.
Finally share links to volunteering opportunities at your organization. Keep posting how much valuable a volunteer is and how much difference a volunteer can bring about in the community. Have your current volunteers share their experiences and post them. Nothing is better than the words of a volunteer to motivate other people to get into volunteering.
Social Media for nonprofi
t : Fund-raising
While nonprofits do not work for money, they do need money to work. By using the reach of the social media, nonprofits can raise funds for their organization.
Both internet and social media can play part here. Today, a person sitting in Europe can get connected with an African nonprofit through its website and also donate money using internet itself. In this regard, most nonprofits can have an online donation link on their websites so that their supporters have an easy way of making their contributions. However, it is generally advisable for nonprofits to not have too many posts about their requirement for funds because this can put off the reader. Any post made for raising funds must be made in a subtle manner.
While previously nonprofits depended more on a few wealthy people to make big contributions, now by spreading the message online they are able to get funds from many people in small amounts. The small amounts multiplied by the huge number of people contributing results in large amounts of funds being raised.
But a greater power of the social media is realized when a large scale fund raising event is being organized like a marathon or a charity soccer event. The supporters and volunteers of the organization can do their bit to raise funds. They can spread awareness by using their own social media profiles. Another way adopted by websites of such fundraising events is that they allow people to create their own fund raising pages on the website and accept donations online.
Charity
: Water, a small nonprofit organization based in New York has successfully been able to raise a lot of money through good use of social media
. The methods adopted by them include giving supporters web pages to run fund-raising drives on their birthdays and organizing real parties called 'twestivals' on Twitter.
Sometimes even social media platforms do their bit in making things easier for nonprofits to expand their base. For example, Youtube has a feature that allows nonprofits to add 'call to action' links to their videos that take the viewer's directly to the websites of the organizations and their online donation boxes. Facebook has partnered with philanthropies like World Wildlife Fund, Project Red, Kiva and TOMS Shoes to its gift store and also included gifts via the Causes application. Through such an arrangement, anyone can make donations for a cause which will be their gift to their friend.
But there are many charities that find raising funds through social networks time-consuming, labor intensive and sometimes fruitless. They believe in using social media for getting a devoted following on Facebook and Twitter and creating a community of individuals interested in the cause. KaBoom, a nonprofit based in Washington is one such organization which focuses more on building relationships but also acknowledges that overtime some of the individuals may become donors.
Social Media campaigns can also go wrong!

When it comes to social media campaigns, Greenpeace has been the most successful in taking big corporates head on. However, their campaign against Shell over Arctic drill cannot really be said to be 'successful'. They created a website called Arctic Ready which was very identical to Shell's website and packed it with content that savages the oil company. This website while being sarcastic of Shell's activities, failed to send out a clear message to the people on what action needed to be taken. When people realized that this was a hoax website and Shell had nothing to do with it, they did not take it seriously. Greenpeace even had Twitter feeds and Facebook page in this regard. They gave an impression of not concentrating on what was going on in the Arctic but being more concerned about what to post online. Another thing that didn't help Greenpeace in this regard is that Shell itself did not take the bait and stayed calm. Except for one statement acknowledging the campaign, they mostly stayed quiet. Somehow Greenpeace concentrated more on attacking Shell rather than bringing the environmental concerns near the Arctic Circle to the notice of the people. This is where they seem to have failed.
Summary

The advantages of spreading awareness and raising funds using social media are that it is effortless and limitless. Effortless because in any case everyone is spending a lot of time on social media and it's just going to take a few clicks to raise awareness and spread word about any requirement for funds and just a few more clicks to make online donations. Limitless because the connections on the internet can go on – one person shares posts, some of his friends who believe in the cause share it on their social media and then their friends share it and so on. Social media lets you bring organizations to the notice of people who believe in their cause and therefore would be willing to help in any way possible.
Social media offers an excellent platform to non-profit organizations to gain publicity and spread awareness, reach out to more people and engage them in their activities, get volunteers and raise funds. All it requires is an effective marketing strategy, a bit of effort and some time to be spent on making social media a success. And of course precautions such as not talking too much about funds and not digressing from the main issue at hand.