Just like big companies and other organizations/businesses, politicians too cannot escape the wave of social media. How politicians use social media to build and promote their 'brand' can have a huge impact on how they fare in elections. Social media acts as the bridge between the government and the governed making the communication between them easy and direct.
Significance of Social Media for Politics

Social media is where all people are and for politicians to succeed in their political career they have to be there too. Failure to do so will definitely reflect on election results. That's how powerful the social media is. Social platforms are where people are talking to one another and discussing issues. A politician's role here would be to listen to what people are talking and address the issue. Traditional media is on a decline now with people relying on social media for news and updates. Just following their politicians on social media sites like Twitter helps them stay in the know about the activities of their politicians and communicate with them. Twitter gains even more significance during election campaigns – tweets from politicians asking for votes can be equivalent to or more significant than physically going to each house and asking for votes. Both good and bad things can go viral in hours on social media benefiting or harming political prospects of a person. Some politicians use social media better than others.
Political Public Relations

Like all other businesses, political public relations too have traditionally been a one way communication in the form of a press release. Politicians will be increasingly seen in supporter-centric campaigns. When political campaigns revolve around addressing the needs of individual supporters, these individuals become brand ambassadors or brand advocates for the politicians. Social media supports two-way communication and helps in decentralizing the message.
Social Media in Legislation

Social media opens up the door for what is called direct democracy, i.e. people having a say in legislative decision making. An example of digital democracy experiment is House Republicans' YouCut. YouCut is a social media hub where members can suggest and vote on which government spending programs should be cut from the federal budget. The decision of the public on YouCut would decide the vote of the Republicans on the House floor. Even if no legislation is passed in keeping with people's opinions, such an initiative at least forces a debate and discussion in the House.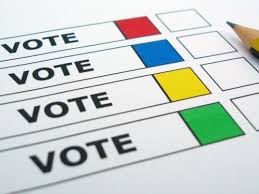 Another example is Enough Project which demanded regulation on the US import of certain minerals from eastern Congo as mining operations there were used to fund military groups. Ten members of the House Foreign Affairs Committee were targeted with many people posting messages on their Facebook walls. The result was that two of them agreed to sponsor the bill along with three others who were not targeted.
Are Politicians afraid of Social Media?

The people of Turkey used Twitter to cover news related to the recent anti-government protests in Istanbul and other parts of Turkey. Protest related hashtags were used and videos were live streamed. The protest was also against mainstream local media which failed to give enough coverage to the anti-government protests. A campaign was launched against mainstream media using the hashtag #BugünTelevizyonlarıKapat (meaning: turn off the TVs today). The protestors wanted all their countrymen to turn off their TVs for a day and condemn the media. The response of the Turkish Prime Minister to these Twitter protests was: "There is now a scourge that is called Twitter. The best examples of lies can be found there. To me, social media is the worst menace to society."
Following the London Riots in August 2011, this is what the British Prime Minister David Cameron had to say in the emergency Parliament session: "So we are working with the police, the intelligence services, and industry to look at whether it would be right to stop people from communicating via these websites and services when we know they are plotting violence, disorder and criminality."
Social media has also played a key role in The Arab Spring. For example, self-immolation by the 23-year old Tunisian fruit seller Mohammed Bouazizi became a rage on social media. Social networking sites Facebook, Twitter and YouTube have been instrumental in sharing information, organizing protests and overthrowing governments in the Middle Eastern countries.
The above examples are separated by countries, cultures and economy. Yet the response of politicians in each of these cases is hugely critical of social media, the reason being they have no control over it. Common people on the other hand love this new freedom and power that social media gives them. Social media is transparent and allows people to exchange crude, uncensored messages. This is not very acceptable to the political class; Politicians and governments across the world have been exploring options of taming the social media.
Examples of 'Social Media Politicians'

Barack Obama
During his presidential campaign in 2008, Barack Obama worked with his campaign manager at the time David Plouffe to leverage social media in reaching out to people and listening to their concerns. With a well executed strong social media strategy on Twitter, Facebook, Tumblr and YouTube he was successful in defeating John McCain comprehensively. The stats revealed that as many as 13 million emails were sent as part of the campaign. Obama was also successful in raising funds with 4 million of them being digital donors. The Obama campaign created a social media movement in politics.
President Obama launched an 'Open for Questions' campaign in March 2009 with the objective trying to encourage transparency and accountability. People were allowed to post their questions about the economy and anything else that concerned them on the White House website. They could also up vote or down vote other questions. And the President answered the more popular questions in his town hall session which was streamed on the White House's website. The video was posted on Barack Obama's Facebook page also. According to the statistics given by the White House, 92,937 people participated in the online town hall session generating 1,03,978 questions and 17,82,650 votes.
The 2012 campaign had similar use of social media with similar result. A study by the Pew Research Center from June 4-17, 2012 found that the Obama camp tweeted 29 times a day on average compared to just one tweet a day by the Romney camp.
Obama has used social media to create civic engagement and conversation with the general public. Social media even allowed him to reach out to all ethnic groups – Hispanics, young women, African-Americans and Asian-Americans. Obama's Facebook page has 3,64,68,742 fans. The page is very active with at least one or two posts almost every day. The page aims to communicate directly with the American people. Fans cannot write or share anything on the wall but they can like, comment on and share content posted by the Obama administration. Barack Obama's YouTube channel was started in 2006 and as of today it has 540668 subscribers and 29,10,31,774 views. The Barack Obama Twitter handle has over 34 million followers. His Twitter account is managed by Organization for Action (OFA) and occasionally he tweets himself with his signature. Obama has embraced social media like no other politician and reaped the benefits of it.
Cory Booker
Cory Booker is the mayor of Newark, New Jersey and known for using social media to connect with the 2,77,000 odd residents of the city. He uses Facebook, Twitter and his blog to reach out to his supporters, take action and exhibit genuine customer service. This has made him very popular among the people in Newark. He has been active on social media since 2008. What is unbelievable is that Booker has no staff managing his social accounts. He himself sends tweets, writes his blog, answers questions by residents and personally helps anyone in need.
In December 2010 when a blizzard hit New Jersey, Booker tweeted to his residents to let him know if they need any help. He then started getting tweets from people about where they are stranded and which roads haven't been plowed yet. He would then go personally to the affected areas and plow the roads. When the plow didn't fit in, he never held back from using a shovel to clear the snow. He had his team and a number of volunteers to help him with rescuing the stranded people.
Through Facebook and Twitter, Booker encourages the people of his city to join him for night patrol. He has videos on his YouTube channel which shows those who are part of the night patrol explaining why they took up the responsibility. He never forgets to share links of these videos in his tweets and Facebook messages.
Booker uses social media every day to convey his thoughts and ideas to residents, to promote his campaigns, to encourage people to volunteer, to update citizens on he's been doing and how they can help, etc. Booker has 161650 fans on Facebook, 14,02,714 followers on Twitter and 16,03,222 views for his YouTube videos.
The political landscape is set to change with social media. People will most likely decide which candidate to vote for based on their social media presence. A good social media campaign can help you garner support and win you elections in the future.