When people think of going on a holiday, more often than not they turn to internet and social networking sites like Facebook, twitter, YouTube and blogs to help them decide their destination. And this makes it essential for destinations looking to attract tourists to influence the minds of people using social media. However before jumping into social media, a well thought out social media marketing strategy must be in place. Only then can the true potential of the social media be realized.
Why is social media important for travel industry?
Why is social media so important for travel industry? Here are some key reaosons
Customer reviews and word of mouth: The reach of social media is far more than any other form of media. Comments and reviews on social networking sites can hugely impact tourism establishments. Reviews on sites like TripAdvisor are highly valued by people making a holiday plan. A positive review on such sites can generate more bookings for a hotel and it is generally a good idea to display customer reviews on hotel websites. But if dissatisfied customers decide to vent their frustrations on social media, it can lead to a lot of negative publicity for the business. That is why it is necessary for the tourism industry to embrace the social media and make it a part of their marketing strategy. Engaging their customers online can reap huge benefits in terms of positive word-of-mouth and increase in holiday bookings. It also satisfies the customers because all businesses that are part of the tourism industry, knowing the power of social media, try delivering their best services to the customers.
Photo and video sharing: Travelers share their photos and videos on social networking sites along with telling their travel story and experiences. When people share their experiences, they directly influence the travel decisions of their friends. If a hotel or SME in the travel industry is able to run a photo/video contest or any other unique social media campaign that encourages people to share their travel experience on social sites, they would impress not just their own customers but also all of their friends too. There is never anything better than photos as a promotional tool for the travel industry.
Benefits for small and medium enterprises (SMEs): For SMEs, social media is a particularly useful tool. It is an inexpensive way of engaging your customers and promoting your business. There are many examples of SMEs making the most of social media by running various creative and successful campaigns. Sometimes SMEs are profited by other larger campaigns. An example is the Curators of Sweden campaign which can boost the business of a SME if it gets mentioned in any of the tweets since the tweet would be read by so many people. The tourism industry largely consists of SMEs and social media plays a very important role in promoting them and bringing them new customers.
Mobile apps and location based services: With so many location based services like foursquare available for mobile devices, the traveler could be informed of good restaurants near the hotel where they are staying, places to shop, places to visit, the distances to be traveled, etc. People can also read reviews written by others who have been there before. Making use of such apps helps in guiding the tourists and building communities.
Social Media Strategy
The most important part of the social media strategy should involve listening to the conversations happening on the internet about your brand. There are tools like Brandwatch that can help you with it. By listening to what people are sharing with their friends on social networking sites and customer review sites, you will better understand their needs and requirements. This will help you provide them better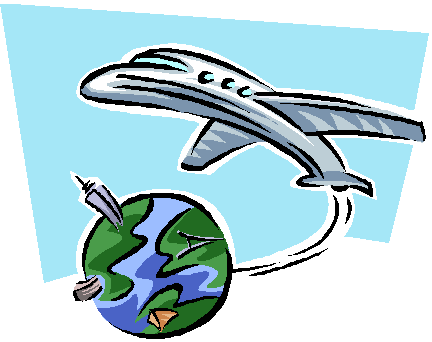 services. By listening to conversations, you can even catch any negative thoughts by a customer early and respond early to stall any further damage to the reputation of your brand as has been shown by LateRooms.
With a social media presence on social networking sites like Facebook, twitter, foursquare, MySpace, etc. you can interact with and engage your customers and fans. Facebook can even be used for advertising for targeted marketing. Keeping your fans entertained with interesting posts and special offers can win you their loyalty, an effect of which can be seen in bookings as well. The importance of photos should never be underestimated, more so for the travel industry. It is always good to share high-resolution, beautiful and attractive pictures of a destination. It is also good to encourage people to share their own photos.
There have been some very interesting social media powered campaigns in the tourism industry. The examples below show how the various organizations have adopted effective social media strategies to build a following or run unique campaigns to better define their motto and go the extra step for their customers. Either way the power of social media is very mush evident on their sales and popularity. Here are the examples:
Case Study: Tourism Australia
Tourism Australia launched their 'There's nothing like Australia' campaign in 2010. In these three years the number of likes for their Facebook page has crossed the 4 million mark and is the most popular destination page on Facebook.
The core social media team consists of only three people. For all their posts on social media, Tourism Australia mostly depends on photos sent to them by Australians and people who have visited Australia. They invite fans to submit photos through their photoboard app on Facebook. The social media team curates all the content they get and posts them on their social accounts. When photos submitted by fans are published, it makes the fans happy and for Tourism Australia the fans become the brand advocates. Tourism Australia has capitalized on the two way communication between them and their fans that has been made possible by the social media.
When Facebook's timeline feature was introduced, Tourism Australia allowed fans to post pictures and share personal experiences on their timeline. The result was there were pictures dated as far back in time as 1910 that were posted by fans.
Tourism Australia keeps a track of the latest online trends/news/stories and uses them to engage fans. For example, regarding the end of the world in 2012, they posted a picture that said 'Don't worry about the world coming to an end today. It's already tomorrow in Australia'. This is called 'newsjacking'.
Tourism Australia have a Discover app on their Facebook page using which fans can discover what places in Australia their friends have been to and see their photos as well. The idea was that knowing your friends have been to a particular place and had fun there encourages you also to plan a trip to that destination.
Case Study: Curators of Sweden
On December 10, 2011, VisitSweden, Swedish Institute and Volontaire collaborated to introduce a very unique twitter strategy. They decided to hand over the official twitter account of Sweden's tourist board (@Sweden) to a new Swede every week. The thought behind such a step was that they could project the different aspects about the country through the different people. They believed that showing the world real Swedes would make them curious about the people and the country, in turn leading to more holiday bookings. The tweets on this account are never censored. Such a policy has obviously led to problems when tweets by some of the curators did not go down well with people and some tweets were even considered racist. Of course, such tweets were soon followed by an apology but the tweets were never taken off. In spite of the controversies, @Sweden has been doing well in letting the general public talk about their country and their lifestyles. This would particularly benefit small travel businesses in Sweden if they are mentioned by the local people in their tweets on @Sweden. The account has been largely successful with a following of over 66k and has also won several awards.
Case Study: KLM Surprise
For three weeks in November 2010, staff of Dutch airline KLM surprised their customers (28 passengers) at the Amsterdam airport by giving them personalized gifts. Examples of such gifts include a watch that tracks distances and walking speed for a woman going on a hiking holiday and muscle ointment and adhesive bandages for a man going to Mexico to build houses for the homeless. They were able to buy personalized gifts by tracking down passengers who checked in at the airport via twitter or foursquare and then learning more about them through whatever they shared on various social media platforms. Through this campaign they tried to be true to their promise of 'journeys of inspiration' and achieved quite a lot of positive social buzz which includes over 1 million direct impressions on twitter and additional 5000 likes for KLM's page on Facebook.
Case Study: The Travelocity Gnome
Travelocity has an anthropomorphic gnome as their mascot which was created by the ad agency McKinney. The gnome has presence on social media sites like Twitter, Facebook, Foursquare, MySpace and even video conferencing site Chatroulette where he gives travel-related advice to users and shares his own travel stories and photos. Having a mascot like this helps build a personal relation with customers as people feel like they are really talking to a person which is different from talking to a brand.
Case Study: The Ritz-Carlton of Naples
This hotel used their Facebook page to ask their customers simple questions like how they would like to have their morning tea or coffee and later the staff would surprise the guests by giving them tea/coffee just the way they like. This was like taking personal care of each of their guests which led to very good reviews and bookings for the hotel.
Summary

There is hardly any doubt that internet and social media have a big impact on the travel and tourism industry. Travelers sharing their experiences on social media influence the destination other travelers plan to take. There are also many examples of how tourism/travel related businesses have leveraged social media to their advantage. Taking inspiration from such examples and planning their own social media strategies would be good for those who haven't yet taken to the social media. And for those already there, continue the same because social media is here to stay and in today's age you can't do without it.